Marcus Ward Consultancy Ltd is a professional practice committed to providing the highest quality VAT advice in a timely, proactive and understandable way.  We know our way around the EC and UK rules and complexities and we are extremely commercially minded – leave VAT to us and you can concentrate on running your business. We will talk to you using plain English and will avoid using unnecessary jargon and tax gobbledygook.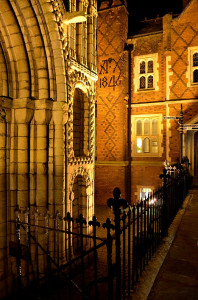 Since VAT's inception the system has become increasingly complex and it is an unfortunate fact of business life that it cannot be ignored. It provides many pitfalls for the unwary and the penalties for even innocent errors are draconian. HM Revenue & Customs have wide-ranging powers and they are not reticent about using them.  The necessity for accurate advice has never been greater.
Strip out all the expensive overheads associated with providing top quality VAT consultancy. As Chartered Tax Advisers we are in an enviable position to be very cost-effective professionals with a hard-earned reputation for providing a great service and for providing innovative solutions and excellent results.
Reap the benefits of working with professional, friendly and experienced consultants in a lean, streamlined operation with low overheads, producing high quality, cost effective VAT results.
Our approach is always the same whoever we work with: common sense, technical ability, hard work and a desire to exceed our clients' expectations. We work with the smallest businesses to multi-national companies; after all, any business may require indirect tax advice at any time. We pride ourselves that through our considerable experience we will understand your business and requirements.  We are able to untangle unpleasant situations and regularly surprise clients by obtaining refunds or negotiating a much better VAT position with HMRC.