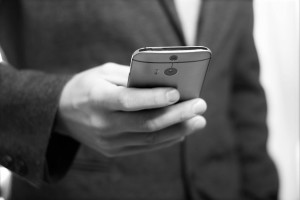 Telefonica Europe Plc and Telefonica UK Limited 
The VAT Use and Enjoyment provisions set out an additional layer of rules which establish the place of supply of certain services. They apply to; telecommunications and broadcasting services; electronically supplied services (for business customers); hired goods; and hired means of transport. Broadly, effective use and enjoyment takes place where a recipient actually consumes the services, regardless of any contractual arrangements, payment, or beneficial interest. The intention of this provision is to correct instances of distortion which remain as a result of considering only where the provider and the customer belong. HMRC give the example of supplies such as telecommunications services which are actually consumed outside the EC, to be subject to UK VAT. Of course, the converse is that it would be distortive for there to be no EC VAT on such services where they are consumed in the UK.
In the Upper Tribunal case of Telefonica Europe Plc and Telefonica UK Limited the dispute involved the way in which the appellant calculated the value of its mobile telephone services which were used and enjoyed outside the EC (and thus UK VAT free). Over a number of years Telefonica had an agreement with HMRC whereby the amount of outside the EC supplies was calculated by reference to revenue, ie; comparing call, text and data income relating to non-EC supplies to total income.
HMRC subsequently formed the view that this method of calculation was distortive because higher charges were made to non-EC users than EC consumers.  HMRC proposed a "usage methodology" which used call times, texts sent and volume of data used. As may be expected, this resulted in a lower percentage of supplies that were outside the scope of UK VAT thus increasing HMRC's VAT take.
The appellant contended that the usage methodology was contrary to EC and UK VAT legislation.  Not surprisingly, the UTT rejected this argument, deciding that Telefonica had not established that HMRC's proposal was unlawful.
So then the outcome would be expected to be that the usage methodology should be used, but no.  It was decided that the most accurate method would be one based on the time a customer has access to the network outside the EC; which differs from both the usage and revenue methods. 
This type of dispute is quite common and also appears regularly in partial exemption situations. There are nearly always alternative ways to view apportionment calculations and it pays to obtain professional advice; not only to ensure that a fair result is achieved, but as assistance with negotiations (which may avoid having to go to Tribunal).