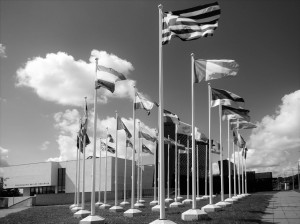 There have been many articles anticipating what would happen to Indirect Tax if the UK left the EU. Now the deed has been done we thought it would be a good idea to summarise what we actually know. This can be done very succinctly; "not very much".  
UK VAT legislation derives from the Euro-wide Principal VAT Directive ("PVD") and consequently has the largest European dimension of any tax. 
There are many factors which will impact on the future of VAT in the UK.  The main one being which model the UK follows for trading with the EU, or whether it can negotiate a completely new model.  Very broadly, and without going over ground that I'm sure has been covered many times since the vote, the four options are:
Membership of the EEA
Negotiated bilateral agreement
Advanced Free Trade Agreement
WTO membership
Each option is likely to result in differing VAT scenarios for trade, reporting and compliance. Until we understand what agreements will be made, it is likely that VAT life will go on in much the same way as it has done without the need for businesses to make any changes. Without a crystal ball it is impossible to say what the implications for Indirect Tax are, however, it is more than likely that any business which is involved in the following areas should be prepared for significant changes in the future:
Dispatches to the EU or acquisitions from the EU. It is likely that these will become exports and imports
Supplies of services to the EU or the purchase of services from the EU
Expenses incurred in the EU
Distance Selling
Triangulation
Financial services and insurance
Tour Operators' Margin Scheme (TOMS)
MOSS supplies
Outsourcing and offshoring
It is likely that a domestic government may wish to reverse certain ECJ decisions imposed on the UK with which it disagrees. Leaving the EU will allow the UK freedom to set its own VAT rates and introduce its own legislation, although, practically and politically, it is not anticipated that the UK model will differ too sharply from the existing rules. At this stage however, this is mainly guesswork.
So, with a lot of negotiations in prospect, we are holding fire until we have more concrete information.  It could be a bumpy ride, but one which isn't about to start for some time.
In the meantime, we will keep you informed about any proposals and the introduction of any definite changes.
Watch this space!