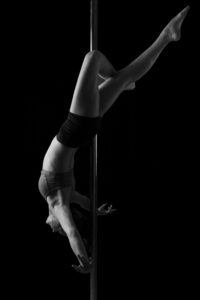 (Pardon the dreadful pun).
The Court of Appeal case of Wilton Park Ltd and Secrets Ltd
Background
The appellant operated an "exotic dancing" club which featured table and lap dancing.  It received commission from self-employed dancers which was treated as exempt from VAT.  This was on the basis that the commissions were charged on redemption of vouchers (known as Secrets Money) such that it represented the services of dealing with security for money.  Customers were able to purchase Secrets Money with the addition of a 20% commission. The vouchers were used to pay individual dancers who subsequently needed to exchange the vouchers for cash.  The taxpayer charged a 20% fee for such a conversion.
The issue
The issue was whether face-value vouchers issued by appellant companies constituted "…any security for money" within the VAT Act 1994, Schedule 9, Group 5, item 1.   HMRC argued that the redemption of the vouchers was part of a taxable supply of performance facilitation services by the taxpayer and thus standard rated.
Decision
Not surprisingly, the CoA dismissed the appeal, agreeing with both the FTT and UT in holding that the provision of the club's facilities formed part of the consideration for the commission an consequently was not an exempt supply.
Commentary
This appears a rather desperate appeal, and there still remains the possibility that the taxpayer could take the matter to the Supreme Court.  It illustrates that simply putting in a mechanism which adds a degree of complexity does not affect the overriding VAT analysis.  What was provided and what was paid for here seems reasonably apparent and it is quite a leap to consider the structure was simply exchanging vouchers for cash.  It also occurs that this would be a very straightforward way for other businesses to avoid paying VAT if the appellant had been successful.
For more on this subject (should that be your thing…….) a read of the Spearmint Rhino case not only explores the structure/relationship between dancers and club owners but is also rather good entertainment and provides an amusing yet illustrative overview of the agent/principal issue (and is not salacious in the least…..).