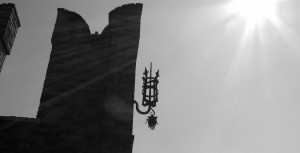 The photographs on this website have been chosen to either; represent the company's core values or illustrate our service lines or locations. We are a family based business and some photographs represent our family's activities and interests.  We take our professional responsibilities seriously, but life is about more than work.  We also have to admit that photography is a hobby and some images are included solely for aesthetic purposes!
Legal & Privacy
Your privacy is important to us
We recognise that when you visit the site and provide us with personal information, you trust that we will act responsibly and keep your information secure and confidential.

Personal information
We do not collect personal information about you unless you voluntarily provide it. The information that may be retained includes your name, company, email or telephone number. The information will be collected for example when you submit a request form.
We do not disclose information about individual visits to our website or any other personal information that you may give us to any third parties without your permission.
This website may provide automatic links (hyperlinks) to other third party websites for your convenience. We are not responsible for the content of these sites. When you use links to other websites our Privacy Policy no longer applies and you should refer to the privacy statement of the website you are currently accessing.
Cookies
A cookie is a small text file written to the hard drive when a visitor accesses a website. It contains information about their actions on the website but do not contain any personal information about visitors to the website. There are lots of different types of cookies, some of which are essential for the website to function correctly.
The law regarding cookies is contained within The Privacy and Electronic Communications (EC Directive) (Amendment) Regulations 2011 which extends the original 2003 regulations.
The existing rules on use of cookies from 2003 were amended in May 2011, but the Information Commissioner's Office (ICO) recognised that considerable work was required to comply and the deadline was extended to the 25 May 2012, at which time website owners must:
obtain consent from users or subscribers to store a cookie on their device
or have taken steps towards complying with the regulations.
Please note that the use of cookies from third party integration on our website (YouTube, Facebook, Twitter, Google +1, LinkedIn etc) are not being covered by us.
The intrusion level of third party cookies vary and you should check their privacy policies for more details.  
Photography etc
When attending any events organised or sponsored by Marcus Ward Consultancy Ltd, photography, video and audio recording may occur. The firm reserves the right to use any such material without the expressed written permission of those included and to use it for promotional purposes. If you desire not to be included please contact us in writing and outline your intentions. We are more than happy to liaise with you and try to make arrangements so you can attend on your conditions.
We reserve the right to change, modify, or update this statement at any time without notice.
Disclaimer
The information contained on our website is of a general nature and not intended to address the circumstances of any particular individual or entity. Whilst we have made an effort to provide accurate and up to date information, it is recommended that you consult us before taking or refraining from taking action based on matters discussed.
This website is solely for the use of businesses and their advisers and is not intended for individuals.  If you have a VAT issue and you are not in business, please contact HMRC: http://www.hmrc.gov.uk/vat/index.htm
Legal information
Marcus Ward Consultancy Ltd is a limited company registered in England and Wales. Company Number: 8510810 
VAT
Marcus Ward Consultancy Ltd  is registered for Value Added Tax:
Chartered Tax Adviser
Marcus Ward is registered with the Chartered Institute of Taxation (CIoT).
Professional liability insurance details
Marcus Ward Consultancy Ltd's professional indemnity insurer is Hiscox Insurance
Conflict of interest avoidance measures
Should a conflict of interest arise, either between two or more of our clients, or in the provision of multiple services to a single client, we will take such steps as are necessary to deal with the conflict. In resolving the conflict, Marcus Ward Consultancy Ltd would be guided by the Code of Ethics of The Chartered Institute of Taxation.
Codes of conduct
Work carried out by Marcus Ward Consultancy Ltd is governed by the Code of Ethics of the Chartered Institute of Taxation.
We are listed on b2blistings.org