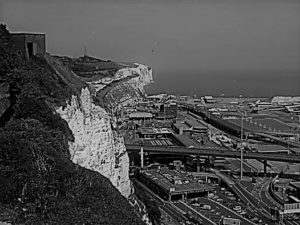 In a paper called Future Customs arrangements: A Future Partnership Paper the Government have given us some idea of what the UK's relationship with the EU may look like after Brexit.
It is a paper which is part of a series which sets out the key issues and forms part of the Government's stated vision for the relationship (called a "partnership" in the document) and is said to explore how the UK and EU will "work together" with respect to Customs. The aim is to facilitate the "most friction-less trade possible in goods between the UK and the EU".  It is noted that this approach is purely "aspirational" and represents the first steps in exploring the position. However, it does inform on the Government's thinking. The two main approaches may be summarised as:
The Streamlined Arrangement
A highly streamlined customs arrangement between the UK and the EU, streamlining and simplifying requirements, leaving as few additional requirements on EU trade as possible. This would aim to;
continue some of the existing arrangements between the UK and the EU
put in place new negotiated and potentially unilateral facilitations to reduce and remove barriers to trade
implement technology-based solutions to make it easier to comply with Customs procedures
This approach involves utilising the UK's existing third country processes for UK-EU trade building on EU and international precedents, and developing new innovative facilitations to deliver as friction-less a Customs border as possible.
A New Partnership
A new customs partnership with the EU, aligning the UK's approach to the Customs border in a way that removes the need for a UK-EU Customs border. One potential approach would involve the UK mirroring the EU's requirements for imports from the rest of the world where their final destination is the EU.
This is of course unprecedented as an approach and could be challenging to implement and the UK Government will look to explore the principles of this with business and the EU.
The document also considers that the Government would seek to introduce an interim period for implementing changes to Customs arrangements.
Discussions with affected businesses will continue before the publication of a Customs Bill in the autumn.
We will monitor this situation and bring you information on any developments. In the meantime, those businesses which carry out cross-border transactions in goods may want to review their current procedures in anticipation of the changes which will surely be introduced in one form or another.
Alas, as with anything Brexit related, nobody can be sure what the future holds and there will be a great deal of uncertainty until we know the actual outcome and consequently, the impact on business.