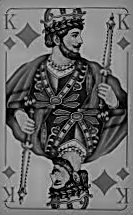 The English Bridge Union Limited (EBU) case
Further to my article on contract (or duplicate) bridge here which covered the Advocate General's opinion that it could be considered a sport, the Court of Justice of the EU has ruled that it does not qualify as a sport and therefore certain supplies by The EBU are subject to UK VAT.
The court decided that "…the fact that an activity promotes physical and mental health is not, of itself, a sufficient element for it to be concluded that that activity is covered by the concept of 'sport' within the meaning of that same provision….
The fact that an activity promoting physical and mental well-being is practised competitively does not lead to a different conclusion. In fact, the Court has ruled that Article 132(1)(m) of Directive 2006/112 does not require, for it to be applicable, that the sporting activity be practised at a particular level, for example, at a professional level, or that the sporting activity at issue be practised in a particular way, namely in a regular or organised manner or in order to participate in sports competitions…
In that respect, it must also be noted that the competitive nature of an activity cannot, per se, be sufficient to establish its classification as a 'sport', failing any not negligible physical element."
As my aged father has always said; it can only be sport if the players wear shorts and sweat…
He may not have been far off you know. I still have difficulty considering pub games as sport, but I am sure there will be many who think that darts and pool are indeed sport.  It is also interesting that, inter alia, HMRC consider; baton twirling, hovering (not "hoovering as I first read it) octopush, dragon boat racing and sombo as sport.