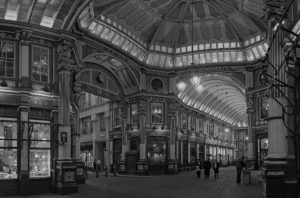 What is the VAT Retail Export Scheme (VAT RES)?
The VAT RES allows:
overseas visitors (generally, persons who live outside the EC) to receive a refund of VAT paid on goods exported to destinations outside the EC
retailers to zero-rate goods sold to entitled customers when they have the necessary evidence of export and have refunded the VAT to the customer
Such treatment is subject to a number of conditions:
the customer must be entitled to use the scheme
the goods must be eligible to be purchased under the scheme*
the customer must make the purchase in person and complete the form at the retailer's premises in full
the goods must be exported from the ECby the last day of the third month following that in which the goods were purchased
the customer must send the retailer or the refund company evidence of export stamped by Customs on an official version of Form VAT 407, an approved version of Form VAT 407 or an officially approved invoice
the retailer or the refund company must not zero-rate the supply until the VAT has been refunded to the customer
Typically, a retailer will charge UK VAT to an overseas visitor until the visitor has returned the appropriate documentation which has been suitably stamped at the port of departure from the UK.
* Certain goods are excluded from VAT RES. These include; motor vehicles for personal export, boats sold to visitors who intend to sail them to a destination outside the EC, goods over £600 in value exported for business purposes, goods exported as freight or unaccompanied baggage, unmounted gemstones, bullion, goods consumed in the UK and goods purchased by mail order including those purchased over the Internet. (This list is not exhaustive).
Full details of VAT RES scheme here https://www.gov.uk/government/publications/vat-notice-704-vat-retail-exports/vat-notice-704-vat-retail-exports
VAT RES is a voluntary scheme and retailers do not have to operate it. Those who do must ensure that all the conditions set out in the above notice are met. In certain areas (such as the West End of London) businesses which offer VAT RES have a commercial/price advantage over those shops which do not.
So what is new?
HMRC has recently (this month) provided an update on their project to digitise the VAT RES system, to improve the efficiency for both retailers and travellers, and also to help reduce fraud. Details here
https://www.att.org.uk/sites/default/files/180213%20VAT%20Retail%20Export%20Scheme.pdf
We are able to advise further on this matter if required.