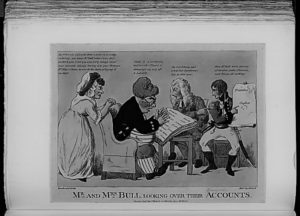 Requirements for VAT records by taxable persons
I thought that it may be useful to round-up all the record-keeping requirements in one place and focus on what HMRC want to see. It is a good time to review record-keeping requirements as Making Tax Digital (MTD) is on the horizon. More on MTD in a later article.
General requirements
Every taxable person must keep such records as HMRC may require. Specifically, every taxable person must, for the purposes of accounting for VAT, keep the following records:
business and accounting records
VAT account
copies of all VAT invoices issued
VAT invoices received
certificates issued under provisions relating to fiscal or other warehouse regimes
documentation relating to acquisitions of any goods from other EC countries
copy documentation issued, and documentation received, relating to the transfer, dispatch or transport of goods by him to other EU countries
documentation relating to imports and exports
credit notes, debit notes and other documents which evidence an increase or decrease in consideration that are received, and copies of such documents issued
copy of any self-billing agreement to which the business is a party
where the business is the customer party to a self-billing agreement, the name, address and VAT registration number of each supplier with whom the business has entered into a self-billing agreement
Additionally
HMRC may supplement the above provisions by a Notice published by them for that purpose. They supplement the statutory requirements and have legal force.
Business records include, in addition to specific items listed above, orders and delivery notes, relevant business correspondence, purchases and sales books, cash books and other account books, records of daily takings such as till rolls, annual accounts, including trading and profit and loss accounts and bank statements and paying-in slips.
Unless the business mainly involves the supply of goods and services direct to the public and less detailed VAT invoices are issued, all VAT invoices must also be retained. Cash and carry wholesalers must keep all till rolls and product code lists.
Records must be kept of all taxable goods and services received or supplied in the course of business (standard and zero-rated), together with any exempt supplies, gifts or loans of goods, taxable self-supplies and any goods acquired or produced in the course of business which are put to private or other non-business use.
All records must be kept up to date and be in sufficient detail to allow calculation of VAT. They do not have to be kept in any set way but must be in a form which will enable HMRC officers to check easily the figures on the VAT return. Records must be readily available to HMRC officers on request. If a taxable person has more than one place of business, a list of all branches must be kept at the principal place of business.
Comprehensive records
In addition, we always advise businesses to retain full information of certain calculations such as; partial exemption, the Capital Goods Scheme, margin schemes, TOMS, business/non-business, mileage and subsistence claims, promotional schemes, vouchers, discounts, location of overseas customers, MOSS, and distance selling amongst other records. The aim is to ensure that any inspector is satisfied with the records and that any information required is readily available. This avoids delays, misunderstandings and unnecessary enquiries which may lead to assessments and penalties.
If you have any doubts that your business records are sufficient, please contact us.