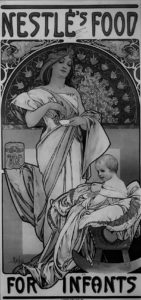 Latest from the courts
I covered the Nesquik first Tier Tribunal (FTT) case here Well, legal matters have since moved on and the case reached the Upper Tribunal (UT) recently. Nestlé UK Limited the manufacturer of Nesquik appealed against the FTT's decision that its fruit flavoured products are subject to 20% VAT despite the chocolate flavour being zero rated.
Unfortunately for Nestlé , the UT decision went against it and banana and strawberry Nesquik remains standard rated. Similar contentions (to those in the FTT case) were advanced by the taxpayer, however the UT dismissed Nestlé's appeal.
The Tribunal recognised that there is not currently a logical and consistent regime which applies to VAT on food (there is a long list of examples which include gingerbread men, smoothies, various types of crisps, not to mention Jaffa cakes….).  I think most advisers could not agree more with the judge and I echo the comments I made after the FTT case: the entire legislation relating to food needs a complete overhaul.
Full details of the case here