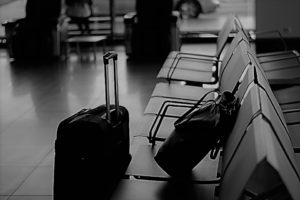 The deadline for a business to make a 13th Directive claim is fast approaching – don't miss out!
What is a 13th Directive claim?
A non-EU based business may make a claim for recovery of VAT incurred in the UK. Typically, these are costs such as; employee travel and subsistence, service charges, exhibition costs, imports of goods, training, purchases of goods in the UK, and clinical trials etc.
Who can claim?
The scheme is available for any businesses that are not VAT registered anywhere in the EU, have no place of business or other residence in the EU and do not make any supplies in the UK.
What cannot be claimed?
The usual rules that apply to UK business claiming input tax also apply to 13th Directive claims. Consequently, the likes of; business entertainment, car purchase, non-business use and supplies used for exempt activities are usually barred.
Process
The business must obtain a "certificate of business status" from its local tax or government department to accompany a claim. Claims must via hard copy submission to HMRC as online filing is not yet available. The application form is a VAT65A and is available here  Original invoices which show the VAT charged must be submitted with the claim form and business certificate. Applications without a certificate, or certificates and claim forms received after the deadline are not accepted by HMRC. It is possible for a business to appoint an agent to register to enable them to make refund applications on behalf of that business.
Deadline
Claim periods run annually up to 30 June and must be submitted by 31 December of the same year. Consequently, any UK VAT incurred in the twelve months to 30 June 2017 must be submitted by 31 December 2017.
With the usual Christmas rush and distractions it may be easy to overlook this deadline and some claims may be significant. Unfortunately, this is not a rapid process and even if claims are accurate and the supporting documents are in all in order the claim often takes some time to be repaid.
Note
Please note; there is a similar scheme for businesses incurring VAT in the UK which are based in other EU Member States. However, the process and deadlines are different. Additionally, if you are a UK business incurring VAT (or its equivalent) overseas, there are mechanisms for its recovery. Please contact us if you would like further information.