"Marcus – a stunning result, thank you so much for all of your efforts.  We would not be in this position without the determination and commitment you have shown".
Richard Smith, Group Property – The Royal Bank of Scotland Group plc
"Marcus is a very experienced and knowledgeable indirect tax professional with a practical, down to earth approach. I have known and worked with Marcus for years, and he has the true gift of being able to analyse and dissect complex situations and then offer and implement workable, common sense solutions. He's one of the few advisers out there that actually offers genuine advice!"
Martin Hall – Head Of Indirect Tax at Standard Life
"Following completion of the second phase earlier today, I just wanted to express my sincere thanks to you all for your hard work getting this deal away. Certainly challenging at times set against some tight deadlines however I really appreciate your help and support and I know our customer recognises this too.  Thanks again and here's to the next one!"
Richard Hughes – LloydsTSB, Corporate Markets
"Marcus has been an invaluable support to our firm when dealing with various VAT scenarios. Incredibly efficient, approachable and explains things so clearly. Thank you for your ongoing support."
Cara Wesson – Sharp Wesson Limited
"Thanks Marcus, I do hope you are nowhere near retiring, not sure what we would do without you!"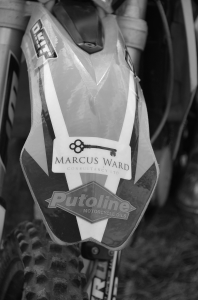 Simon Brown – Enterprise Property Group Ltd
"Once again I thank you for the excellent advice and the letters to the HMRC which has brought us to the current solution."
Jim Zhang – Mont Everest International Limited
"I still hate VAT – The only consolation is that I have a your support when it comes to VAT issues"
Carol Sizeland – HHC Trust 
"I can honestly say that I have never enjoyed a VAT meeting so much (an odd concept in itself), and I know Amanda felt the same, so we are very grateful."
Sharon Mulley – Freelance Financial Director
"I was incredibly appreciative of Marcus's swift response and clear advice".
Jo Grant – Finesse Property
"Dear Marcus, on behalf of Simon and myself and all at Cam Sight, I wanted to thank you so much for your time and helpful advice. We really appreciated your support for the charity and for your information and guidance on the vitally important but complex issues relating to VAT.  We will be very glad to take all your suggestions on.  Thank you again for your help and support, which are very greatly appreciated".
Anne Streather – Chief Executive, Cam Sight
"I am still laughing over the intensity of our meeting on Friday – and you can tell Marcus his drawings are now glued onto a piece of paper and filed in "collectors' items"!"
Imogen Knight – Principal, Colours of Dance
"Marcus, you would be top of my list to recommend to anyone".
Katie Hayes – IJ Tours Limited