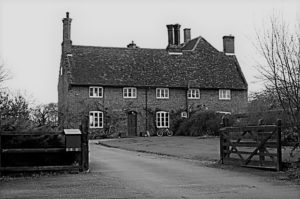 I am quite often asked if there are any VAT reliefs for farming businesses carrying out work to farm buildings.
Indeed, there are some areas of the VAT rules which may be of assistance to owners of farms and farm buildings. Clearly, the best position is to avoid VAT being charged in the first place. If this is not possible, then we need to consider if the VAT may be recovered.
Repairs and Renovations of Farmhouses
The following guidelines apply to businesses VAT registered as sole proprietors or partnerships. Where the occupant of the farmhouse is a director of a limited company (or a person connected with the director of the company) it is unlikely that any VAT incurred on the farmhouse may be recovered. The following notes are provided by HMRC after consultations with the NFU:
Where VAT is incurred on repairs, maintenance and renovations, 70% of that VAT may be recovered as input tax provided the farm is a normal working farm and the VAT-registered person is actively engaged full-time in running it. Where farming is not a full-time business for the VAT-registered person, input tax claimable is likely to be between 10%–30% on the grounds that the dominant purpose is a personal one.
Where the building work is more associated with an alteration (eg; building an extension) the amount that may be recovered will depend on the purpose for the construction. If the dominant purpose is a business one then 70% may be claimed. If the dominant purpose is a personal one HMRC would expect the claim to be 40% or less, and in some cases, depending on the facts, none of the VAT incurred would be recoverable.
Other farm buildings
As a general rule, when VAT is incurred on non-residential buildings, then, as long as they are used for business purposes, it would be expected that 100% of the VAT is recoverable. Care should be taken if any buildings are let and it may be that planning is necessary in order to achieve full recovery.
It should be noted that if any work to a building which is not residential results in the building becoming residential, eg; a barn conversion, then the applicable VAT rate should be 5%. If the resulting dwelling is sold then generally the 5% VAT is recoverable. If the dwelling is to be lived in by the person converting it; the VAT incurred may be recovered, but the mechanism is outside the usual VAT return and a separate claim can be made. In these circumstances it is not necessary for the "converter" to be VAT registered.
As may be seen, in many cases it will be necessary to negotiate a percentage of recovery with HMRC.  We can assist with this, as well as advising on VAT structures and planning to ensure as much input tax as possible is either not chargeable to you, or is recoverable.