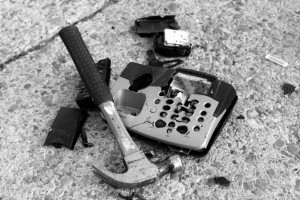 As we know, late payment of VAT results in a Default Surcharge. Details of DS here
However, if a taxpayer has a reasonable excuse the DS will not be due. In the interesting recent case of McNamara Joinery Ltd here
The appeal was on the grounds that HMRC itself caused the default. The business was successful in the appeal on the grounds that its agent could not contact HMRC to arrange a time to pay agreement because of HMRC's poor telephone service. Anyone who has attempted to contact HMRC by telephone will appreciate that this isn't a one-off case!
Background
The appellant had a previous history of submitting returns on time, but making late payments late such that the period in question would give rise to a DS if the return or payment was late. Appreciating that the business would not have sufficient funds to meet the VAT payment due, it instructed its agent to contact HMRC on its behalf in an attempt to arrange a "time to pay" (TTP) agreement. The agent attempted to do this two days before the payment was due. However, there were significant problems with the telephone service and the agent was unable to get through as the line kept "going dead" (It appears from later comments made by HMRC that this was due to the volume of calls made at the end of the VAT period). A TTP agreement was subsequently reached, but only after the due date which HMRC argued was too late to avoid the DS.
Decision
On the subject of reasonable excuse, the FT Tribunal observed that "A reasonable excuse is normally an unexpected event, something unforeseeable, something out of the appellant's control. Insufficiency of funds is not regarded as a reasonable excuse although the reason for the insufficiency might be. It is unfortunately part of the hazards of trade that debtors fail to keep promises to pay. These submissions cannot be regarded as establishing for the appellant a reasonable excuse for the late payment."
It continued "However, faced with the problem of not having received promised payments, the appellant through its agent did all that it could do in the circumstances…., its agent tried repeatedly to contact HMRC by telephone but was unsuccessful until 12 February 2016 when a time to pay agreement was made and subsequently the arrangements made were adhered to. In the Tribunal's view this repeated failure to contact HMRC was unexpected and unforeseeable". Therefore the taxpayer had a reasonable excuse and the DS was removed.
The Judge did not accept HMRC's submission that the appellant should have been aware that there was a likelihood that there would be a large volume of calls being made to HMRC on the days immediately prior to the due date and that as a result the appellant could reasonably have expected delays in being able to make contact. HMRC do not publish times when their lines are likely to be busy. Rather than expecting delays it is reasonable for a taxpayer to expect telephone calls to HMRC to be answered without delay. In the Tribunal's view HMRC were in a better position than the appellant to know when there is a likelihood of a large volume of calls and they should have arrangements in place to deal with the higher volume of calls promptly.
So HMRC lost this case because they failed to answer the phone.
Lessons to be learned
One cannot rely on HMRC answering their own phones, even though they are fully aware that there will be an increased demand at certain times. They do not have arrangements in place to deal with the known demand. They do not have a reasonable excuse for not dealing with taxpayers!
When attempting to contact HMRC it is a very good idea to keep an accurate log.
If it is likely that a business is experiencing cashflow issues, contact HMRC as soon as possible and do not leave it to the last moment.
It is possible to arrange a TTP agreement with HMRC.
A business should take advice from their advisers as soon as possible to avoid DSs. This may avoid both a TTP position and/or a DS.